BREAKING NEWS!!!!
Pendery Goldens has a new champion!!  Taffy finished her championship in 3 weekends!!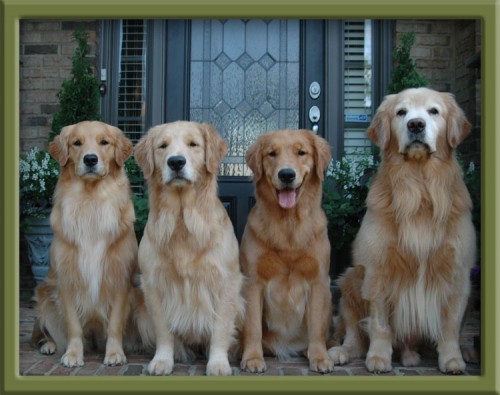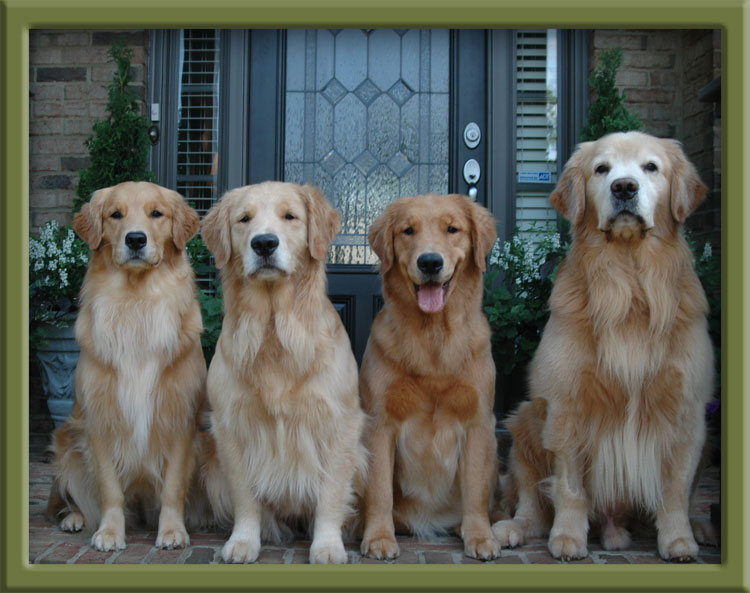 Our original golden crew:  Rumor, Lacey, Spirit, Dakota

 
Welcome to Pendery Golden Retrievers!
All of our dogs are home raised – I do not own a kennel building.  Every night anywhere from 4 to 6 of our Goldens sleep in the bedroom.   In fact if you should visit us, good luck finding a place to sit as they take over the sofas. 
Other than competing in conformation, our dogs enjoy dock diving, agility, as well as just being our pets.  
When we breed a litter it is because we want to keep a puppy from the litter.  We usually have most of the puppies spoken for before we even confirm pregnancy.
Thank you for visiting our site.
Penny Lites
penny@penderygoldens.com
404-409-8504
Duluth, GA