There are several Pendery Goldens out there that we are quite proud of … some that are no longer with us …. we wanted a place to showcase them
RUBY      (Goodtime's Ruby Tuesday)
Ruby is the mother of GCH Trip and GCH Superman.  She will always hold a special place in my heart.  She is living with a fabulous family near us.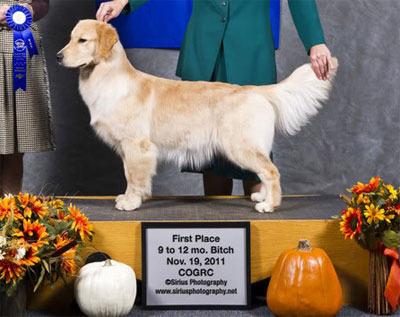 SISSY        (Pendery's Just You Wait And See)
Sissy had such a beautiful start to her show career by going RWB at the Sandlapper Specialty from the 6-9 puppy class!   Upon her first eye examination it was found that she was diagnosed with eye issue that would not allow her to be bred; therefore, she was placed into a loving home with kids.  We believe that the eye issue was caused by an injury.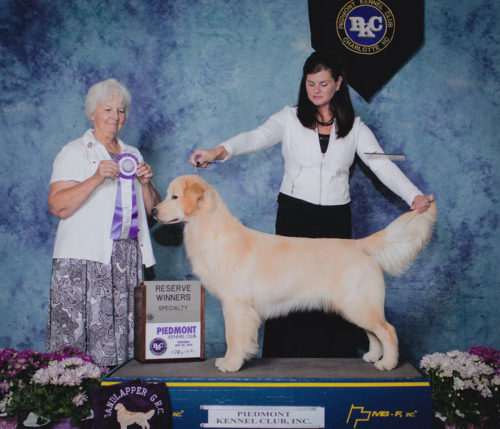 DOLCE             (Pendery's Sweet R Than Wine, CGC)
Dolce is Trip's littermate sister.  We co-own her with Robin Marchetti.  Dolce is AKC pointed and is earning all kinds of titles on the back side of her name including Trick Dog titles.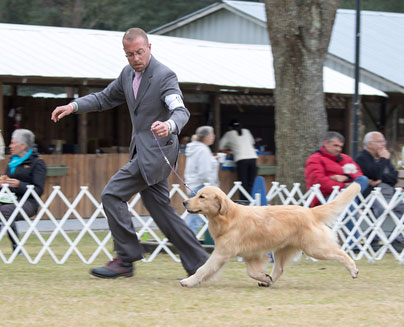 APRIL           (Pendery's Fooled You, DJ)
April was AKC pointed with mom showing her … April loved to dock dive.  Unfortunately April lost her life tragically right in front of our house when a gate was left open.  She will always be remembered and because she was born on April 1 she will always be thought of on that day especially.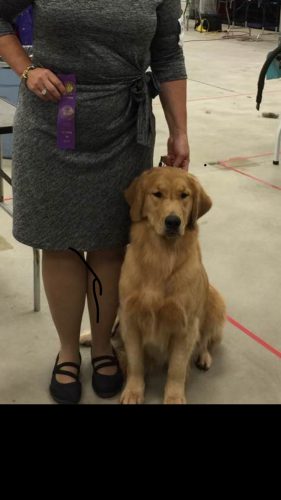 BONNIE        (Pendery's Jump Start My Heart CD, CGC, TKN)
Bonnie is an incredible little girl!  She was the tiniest puppy in a litter of 11 and was given more attention than all the others to ensure she would make it.  She is owned by Joe Wrigley, who has put numerous titles on her and now is working on her CDX.  We are so proud of how talented she is!   We know there will be other titles added to her name in the years to come.